saturnringe wie harfensaiten
April 29th, 2018 • .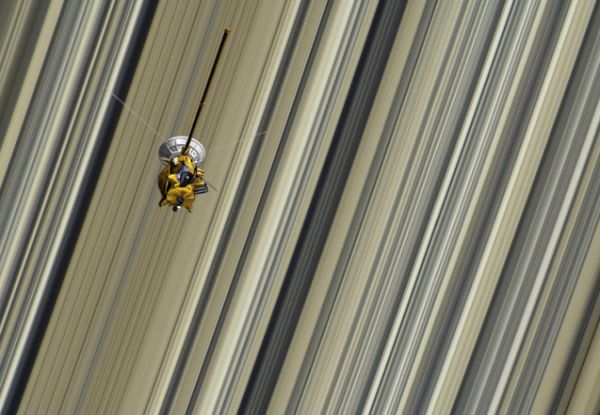 Today's Astronomy Picture of the Day is an interactive closeup of Saturn's rings. The image was taken by the Cassini probe in 2017. Now it's been sonified with harp sounds, with the pitch of each ring determined by its shade -the lighter rings have higher pitches. You can pluck the rings with your mouse, either individually with a click or drag your cursor across for a lovely sound. If you have a touch screen, you can try playing it like a piano keyboard. Or just toggle the automatic mode to watch the spacecraft play on its own. You can also shift to a minor key if you like.
(via neatorama)